Registration: Mindfulness, a Pathway Through Grief - In Person Training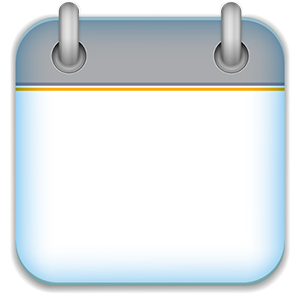 02
October
Location:
UNR Redfield Campus, 18600 Wedge Parkway, Reno, NV 89511
Presenter:
Theresa B. Skaar, MA
Grief is a common denominator of being human. Grief is a natural reaction to loss (e.g. death of a loved one, loss of a job, changes in identity). Although grief may be a natural reaction, it can be difficult to navigate both personally and professionally. The experience of grief is unique to each person and the loss they've had. This workshop introduces mindfulness as a pathway through grief. Mindfulness is the act of paying attention on purpose in a specific way. This workshop will combine current grief and mindfulness research to bring new tools and strategies to the practitioner's toolkit. Practitioners will be able to use this knowledge to better support their clients. The information introduced in this workshop will be explored through experiential practices, reflection, and discussion.
Learning Objectives:
How mindfulness can be used to support the experience of grief

A deeper understanding of mindfulness

Ways to incorporate mindfulness into personal and professional life.

Techniques and strategies to better support grieving individuals

Tools to assess an individual's trait mindfulness
About the Presenter:
Theresa B. Skaar, M.A., is a Ph.D candidate in the Interdisciplinary Social Psychology program at the University of Nevada, Reno (UNR) and a UMASS Center for Mindfulness Qualified (MBSR) Instructor. She currently teaches Topics and Careers in Aging to undergraduate students. Theresa focuses on connection, communication and mindfulness in her research. Specifically, she explores sensitive topics such as grief, aging, and death and dying. Professors, organizations, and healthcare professionals have invited Theresa to teach and lead sessions on these topics. Theresa is passionate about connection, and the experiences that we all share that can be difficult to talk about. For example, death is a common denominator of being human. Because of this shared, yet infrequently discussed part of life, Theresa is committed to bringing light to these challenging topics. In all of these conversations, she brings her extensive mindfulness training. Her education in this area includes MBSR, mindful eating, and mindful leadership. Theresa is deeply interested in sharing mindfulness practices with others. She leads a monthly meditation group, teaches MBSR, and mindfulness meditation to organizations. When she's not speaking, teaching, or learning – she enjoys rousing Skip-Bo matches and road trips with her husband Charlie and their dog Oscar. She maintains her own meditation and mindfulness practice by attending retreats, yoga sessions, and continuously tweaking her morning ritual.
This course is has been approved for CEUs by the Nevada Board of Psychological Examiners, NV19-1002CE.
Registration for this training is currently closed..