Registration: Clinical Supervision Refresher Special Topics: Advanced Ethics and Client Centered Case Planning Strategies (includes 3 Ethics CEUs) - In Person Training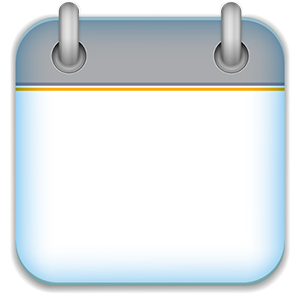 20
February
Location:
UNR Cooperative Extension Southern Area, 8050 Paradise Road, Las Vegas 89123
Presenter:
Saul Singer, MFT, LCADC
A brief summary of statutory requirements (NRS 641), regulations (NAC 641), and professional ethics applicable to Psychologists, Alcohol and Drug Counselors, Marriage and Family Therapists, Licensed Professional Counselors, Clinical Social Workers and Supervisors will provide a foundation. Advanced ethical concepts, standards and vulnerabilities that could result in breaches will be explored. Client centered solutions for enhancing the therapeutic alliance, maintaining professional boundaries, engaging mandated clients, eliciting goals in which clients are invested, and respecting cultural and socioeconomic influences will frame a discussion of best practice ideas. Case Planning and Neurolinguistic strategies will be illustrated. Evidence-based and practice-based-evidence outcome research will be discussed. Clinicians' personal barriers to objectivity, such as expectancy bias, will be explained. Frequently overlooked statutory requirements for informed consent, release of information and related forms, court orders, and client protections will be identified. In order to promote awareness and applicability of legal and ethical standards, we will discuss scenarios derived from substantiated complaints against clinicians and supervisors.
Learning Objectives:
Review summaries of pertinent statutes, regulations and ethical standards
Address advanced ethical concepts and outcome research pertinent to client centered practice
Explore and understand supervisors' regulatory and ethical responsibilities regarding the treatment of and professional development of interns
Read and discuss scenarios with issues from actual Licensing Board investigations in order to promote awareness and insight into ethical behavior, vulnerabilities and client issues
Clarify the interface between HIPAA and 42CFR, Part2, and how to integrate the requirements of both when developing forms, informed consent and treatment standards.
Discuss strategies for employing solutions to minimize or prevent exposure to ethical or legal breaches;
Understand and embrace cultural and socioeconomic influences that form the cornerstone of a client's philosophy of change;
Learn best practice ideas to engage mandated clients and enhance the therapeutic alliance, understand and incorporate the client's language and problem solving abilities, motivate clients to identify goals in which they are invested, promote self-sufficiency, and increase the likelihood for genuine change and successful outcomes.
Note: This workshop will satisfy the requirements for renewing Drug and Alcohol Clinical Supervisors in Nevada. It will also provide three (3) CEUs in ethics. This course is PENDING approval for CEUs by the Nevada Board of Psychological Examiners.
Registration for this training is currently closed..