Registration: Statutory Rape Prevention Project: Increasing Awareness, Mandatory Reporting, and Prevention of Statutory Sexual Seduction - Webinar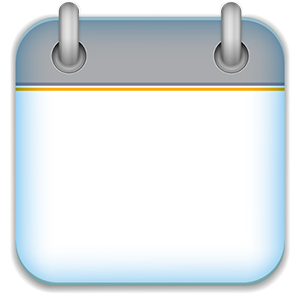 27
October
Time:
11:30 AM - 12:45 PM PST
Presenter:
Tess Peterson, MSW
The goal of the Statutory Rape Prevention Project is to increase awareness, mandatory reporting, and prevention of Statutory Sexual Seduction (AKA Statutory Rape) and other age-gap relationships.
During this presentation, you will learn about teen dating violence, consent, Nevada laws pertaining to age-gap relationships, the harmful impact of these relationships on the victims, and best-practice in reporting.
Statutory Rape has harmful consequences on the victim. Research indicates some of the harmful consequences are increased teen pregnancy rates, increase in STIs, increase in high school dropout rates, and earlier drug and alcohol use in victims of these crimes.
As mandatory reporters, you are obligated to report violations of these crimes. This presentation assists you in identifying best-practice in reporting.
Due to COVID-19 many of the teens you work with do not have as much access to this information from their health classes. This presentation will provide you with the knowledge to better assist the teens you serve.
ABOUT THE PROJECT: The Statutory Rape Prevention Project is a program of Nevada Public Health Foundation in partnership with The Nevada Division of Welfare and Supportive Services. Since its creation in 1999, the Statutory Rape Prevention Project's mission has been to increase the prevention and enforcement of age-gap relationships and increase awareness about the harmful, lifelong consequences on the victims by educating Nevadans and their communities. For more information visit: http://www.nevadapublichealthfoundation.org/srpp/.
Continuing Education Units: 1.25 CEUs
This training is approved for CEUs by the following professional organizations:
National
National Association of Alcohol & Drug Abuse Counselors (NAADAC)
National Board for Certified Counselors (NBCC)
International Certification & Reciprocity Consortium (IC&RC)
Note: CASAT has been approved by NBCC as an Approved Continuing Education Provider, ACEP No. 6492. Programs that do not qualify for NBCC credit are clearly identified. CASAT is solely responsible for all aspects of the programs.
Nevada
Nevada Board of Examiners for Alcohol, Drug, & Gambling Counselors
Nevada State Board of Nursing
Board of Examiners for Marriage and Family Therapists and Clinical Professional Counselors
State of Nevada Board of Examiners for Social Workers
Registration for this training is currently closed..