Registration: Advanced Ethics in Clinical Practice - Webinar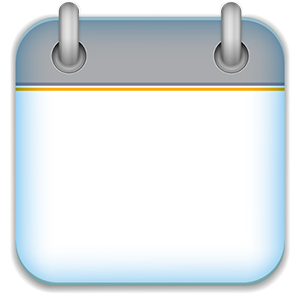 08
April
Time:
8:15 AM - 12:30 PM Pacific Time (PST)
Presenter:
Saul Singer, MFT, LCADC
Statutory, administrative and ethical standards along with best practice applications for Alcohol and Drug, MFT, CPC, and LCSW interns, supervisors and practitioners will be summarized and illustrated. Mandated reporting requirements; ideas for enhancing cooperation with and motivating skeptical, challenging, court ordered or coerced clients; applications to create and strengthen the client alliance and improve outcomes; and, updated practice, reporting and informed consent standards will be covered. Scenarios to illustrate legal and ethical breaches involving supervisors, clinicians and interns will be read and processed. MultiCultural competency and working effectively with a diversity of client populations will be defined, discussed and then illustrated through verbatim client stories.
By the end of this presentation, participants will:
have knowledge of laws, regulations and professional ethics;
understand best practice strategies to engage and enhance client cooperation and outcomes;
be familiar with mandated reporting requirements, exceptions, and recent changes;
understand aspects of Multicultural Competency and the importance of completing a cultural assessment;
acquire client centered tools and strategies important for successful outcomes with a diverse population;
possess strategies to successfully engage and motivate skeptical, challenging, court ordered or coerced clients;
have an awareness of scenarios from Board of Examiners' investigations concerning common legal and ethical breaches by interns, clinicians and supervisors;
have gained a clear understanding of legal and ethical duties regarding supervision and boundaries with interns.
Continuing Education Units: 4 CEUs
This training is approved for CEUs by the following professional organizations:
National
National Association of Alcohol & Drug Abuse Counselors (NAADAC)
National Board for Certified Counselors (NBCC)*
International Certification & Reciprocity Consortium (IC&RC)
*CASAT has been approved by NBCC as an Approved Continuing Education Provider, ACEP No. 6492. Programs that do not qualify for NBCC credit are clearly identified. CASAT is solely responsible for all aspects of the programs.
Nevada
Nevada Board of Examiners for Alcohol, Drug, & Gambling Counselors
Nevada State Board of Nursing
Board of Examiners for Marriage and Family Therapists and Clinical Professional Counselors
State of Nevada Board of Examiners for Social Workers
Presentation materials are not for reproduction or distribution without specific written authorization.The opinions, findings, conclusions, and recommendations expressed in our courses are those of the author(s) and do not necessarily represent the official views of CASAT.
Registration for this training is currently closed..